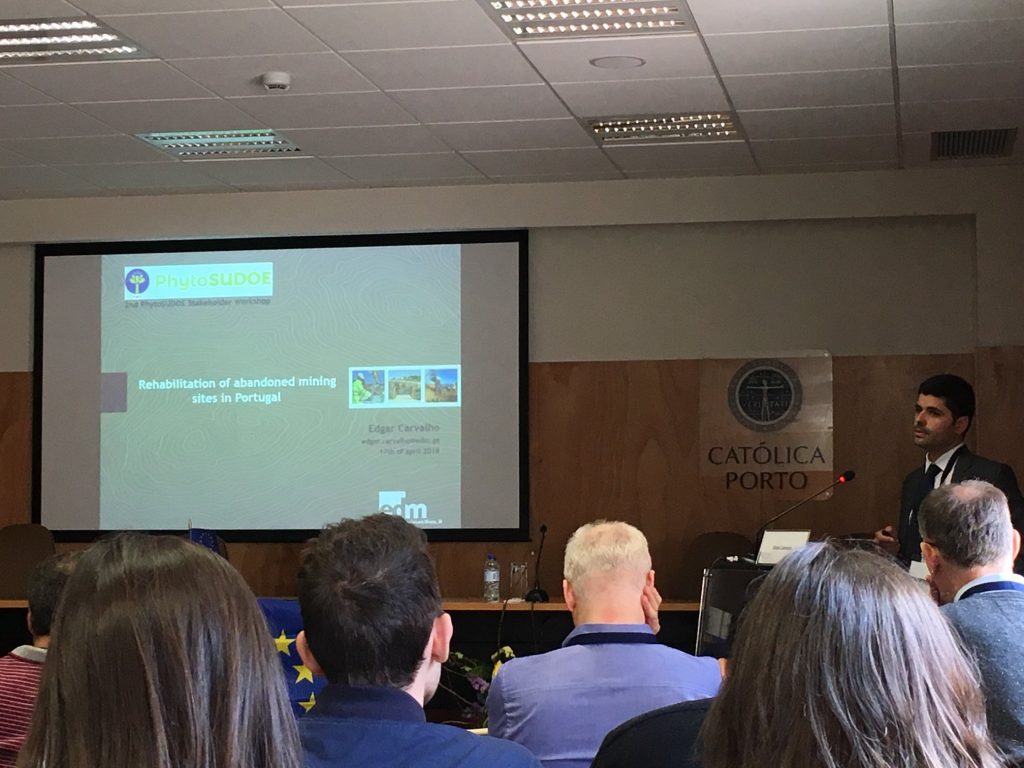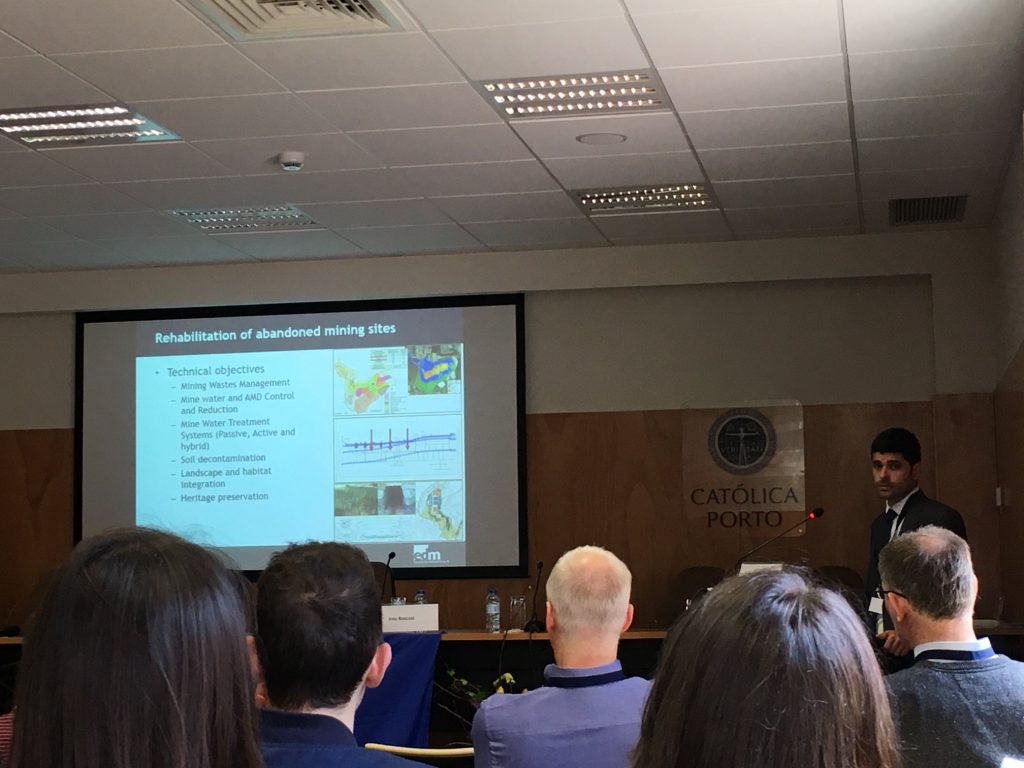 2nd PhytoSUDOE Stakeholder Workshop
EDM participated in the 2nd PhytoSUDOE Stakeholder Workshop, which was held on 17 April 2018 at the School of Biotechnology of the Portuguese Catholic University, in Porto.
The PhytoSUDOE – "Demonstration of the improvement in soil biodiversity, functionality and ecosystem services through phytomanagement in contaminated and degraded soils within the Interreg Sudoe area" project, in which EDM participates as stakeholder, has as its main objective the management of contaminated and/or degraded sites and their recovery through the application of phytoremediation technologies that improve biodiversity and ecosystem functionality and promote the sustainable use of resources.
EDM presented its experience and case studies relating to the rehabilitation of abandoned mines in Portugal, and some works carried out in the field of land restoration.